The computer ID is generated from the hardware information of your computer. The license code to activate ModalVIEW is based on this computer ID.
When you run ModalVIEW for first time, a dialog box displays to indicate that the license for ModalVIEW does not exist.

Click OK button, license manager will come out to promote you to apply a license code to activate ModalVIEW. The computer ID will be displayed on the top of dialog box.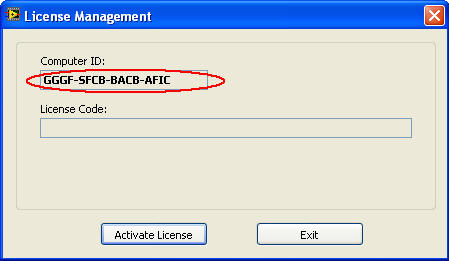 To activate the software, click the Activate License button and input the activation code.